Werkraum
summer term 2016

Teaching and learning methods
Introduction lecture including a safety briefing: Thu 21.04. 5:00 PM INF 308 HS1

Weekly meetings
Learning content
Independent execution of own projects
e.g.
Microcontroller-programming

Raspberry Pi, Arduino

Physical experiments

Mechanics-projects

using a 3D-printer, elektronics and mechanical tool equipment

Your own project idea!
Practice groups
Group Werkraum
38 participants
INF 227, 3. Stock, Raum 3.201 ("Hardwarepraktikum"), keine Anwesenheitspflicht. Angebot: Do,Fr, 14-18Uhr
Learning aims
The experimental education of the students is further enriched with creativity, inventor spirit and technical abilities.
Real, non-ideal systems are used to sharpen physical intuition and understanding.
Teamwork and self-contained problem solving are emphasized during the process.
Requirements
None.
PEP1, PEP2, AP are useful.
The aim of the 'Werkraum' is to promote independent and free project work. Therefore, CP are not provided.
After mutual agreement, it may be possible to make an exception for representing the university of Heidelberg during scientific contests.
Similarly, a project may count as a presentation in a FP-Seminar after mutual agreement. In each case, the requirement is a focus on a physical subject.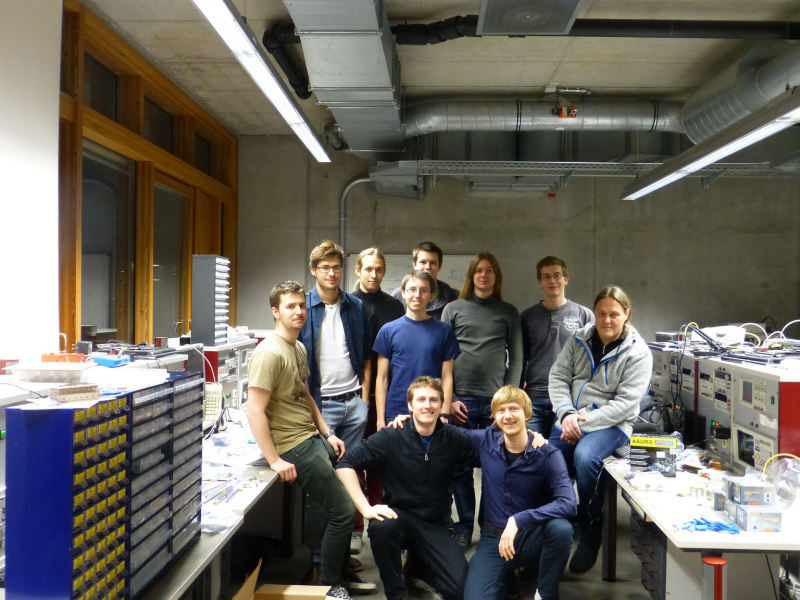 Werkraum
summer term 2016

38 participants

Contact information
Patrons
Prof. Hans-Christian Schultz-Coulon